Jeffrey Schrameck
Attorney at Law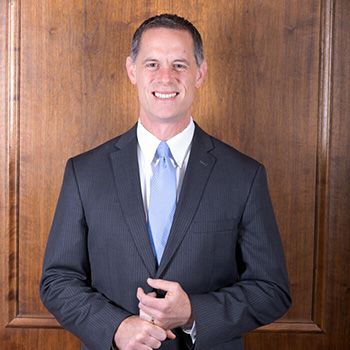 Jeff Schrameck is the founder of Schrameck Law, P.L.L.C. The firm focuses its representation of federal employees, including federal law enforcement agents for misconduct, criminal defense, and civil defense as it relates to their employment with the federal government.
Jeff's extensive litigation experience is critical to the successful representation of federal employees against misconduct allegations, leading to their removal from federal service. His numerous victories at trial translate to the essential skills for effective and productive results in misconduct matters in the Merit Systems Protection Board (MSPB) to obtain a reversal of disciplinary actions and aid clients in returning to duty.
One of the major focuses of Jeff's practice is to fight for federal employees around the country who find themselves in the unfortunate and often unfamiliar circumstances of trying to preserve their livelihood.
Jeff's major focus in addition to federal employees is Criminal Defense. Jeff uses the extensive skills perfected as an assistant prosecutor to represent defendants in every area of criminal law with a focus on domestic violence, OWI, and white-collar crime.
I help my clients get a fair shake within the system and advocate for their individual and constitutional rights.
After handling thousands of cases as an assistant prosecutor, Jeff now fights for you to defend your rights. Jeff uses the same ethical and determined approach for the best resolution or success at trial. Jeff's valuable courtroom and trial experience are exactly what you need to obtain the best results in the worst time of your life.
Jeff obtained his undergraduate education from Albion College in Michigan with a Bachelor of Arts degree in Economics & Management. After leaving Albion College, Jeff then went to law school where he excelled in trial practice and upon graduation became an Assistant Prosecutor for Oakland County in the State of Michigan.
As an assistant prosecutor, Jeff handled thousands of cases and conducted over thirty felony trials. Jeff successfully conducted and assisted in trials for the most serious criminal offenses which included first-degree murder. Jeff has extensive experience with Michigan state and Federal law, practices, and procedures.
Bar Admissions
State Bar of Michigan

U.S District Court, Eastern District of Michigan

U.S District Court, Western District of Michigan

U.S. District Court, District of Columbia

U.S. District Court, Northern District of Illinois
Education
University of Toledo College of Law, Toledo, OH – Juris Doctorate

Albion College – Bachelor of Arts (Economics & Management)